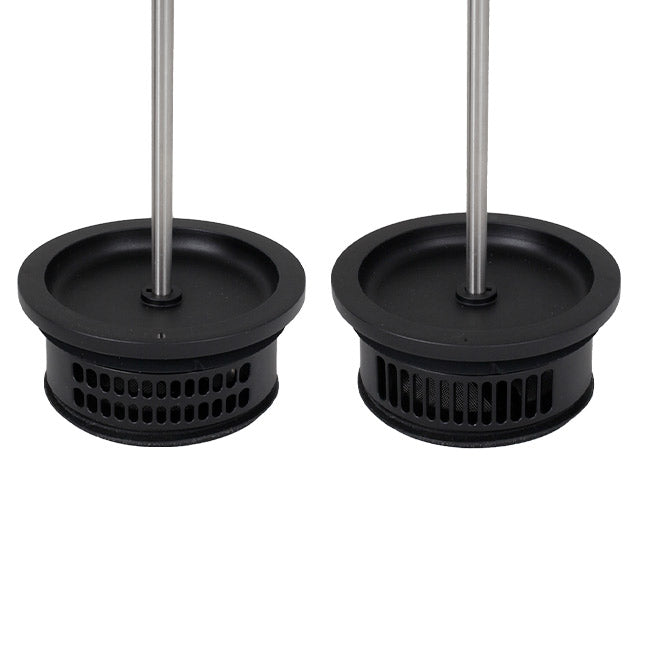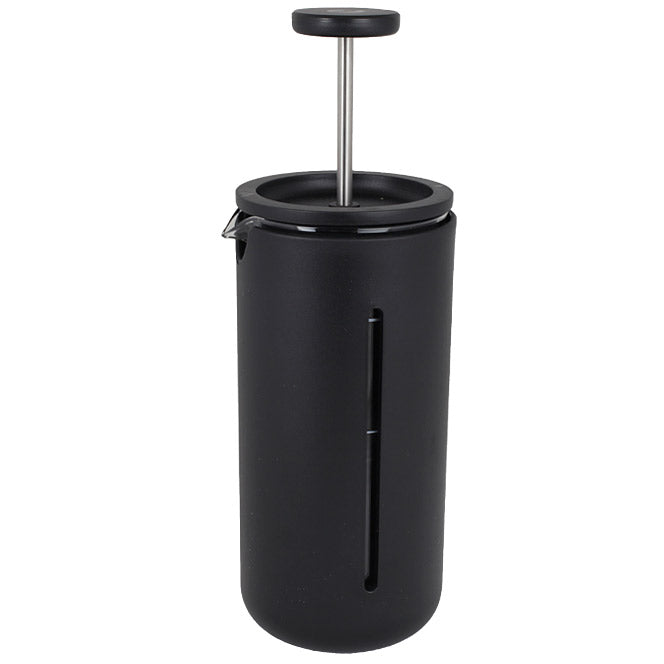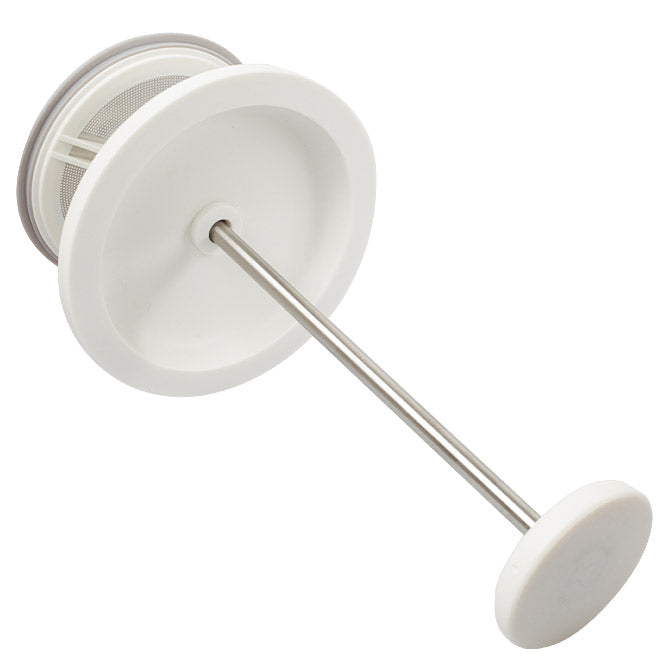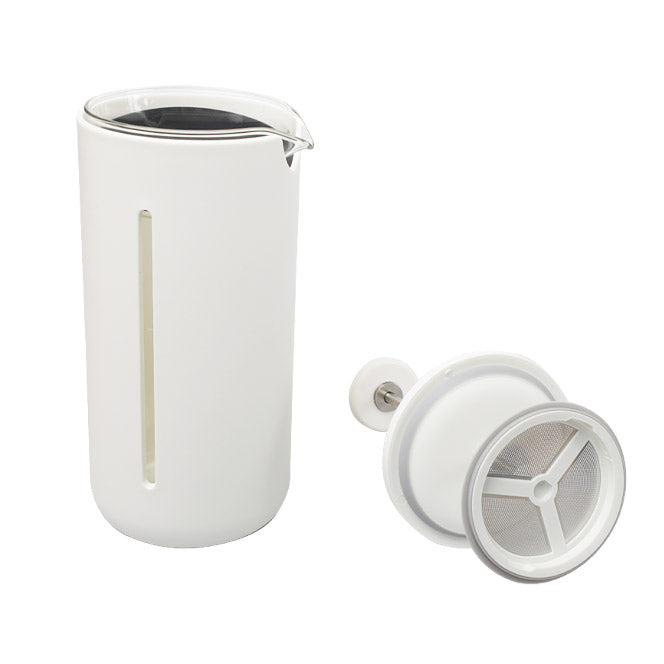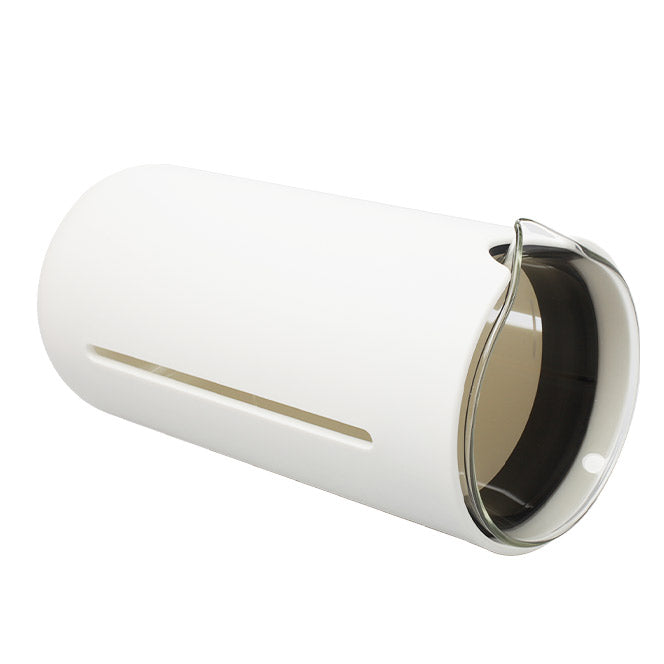 U French Press
---
Sleek, handle-less, and extraordinarily handsome, if we do say so ourselves. This is a French Press that is not only stealth-like in looks but amazing in action. Remember to broaden your horizons and try your French Press to brew either tea or coffee.
The Timemore U French Press is a glass carafe that is covered by a smooth outer plastic that comes in either white or black. The wrap around the glass carafe prevents loss of heat and can keep a more stable temperature during the extraction process. It is also very comfortable to hold when pouring and doesn't worry about the heat as it is fully heat resistant! You won't feel a thing whilst pouring!
The filter itself is a high-quality 0.35mm mesh filter unlike most affordable French Presses available. The fine mesh filters out all nasty grinds that will change your brew from a smooth delicious beverage to a bitter cup of coffee. Timemore has also intentionally designed the spout so that it maintains a steady pour with no drips!
We understand from experience how important it is to clean the entire coffee unit after each use. Now you might be wondering about the external wrap and if that is removable. Don't worry as it is totally removable and very easy to put back on the glass carafe. There are also markings on the side of the glass just in case you find yourself without a coffee scale.
The Timemore U French Press comes in 450ml or a two-cup size and is available in either Black or White.
• Capacity: 450ml

• Material: Borosilicate glass and stainless steel body

• Temperature is resistant from -30° to 200°C

• High-density stainless steel plunger with food-safe silicon

• Size 18cm high x 8.5cm x 8.5cm