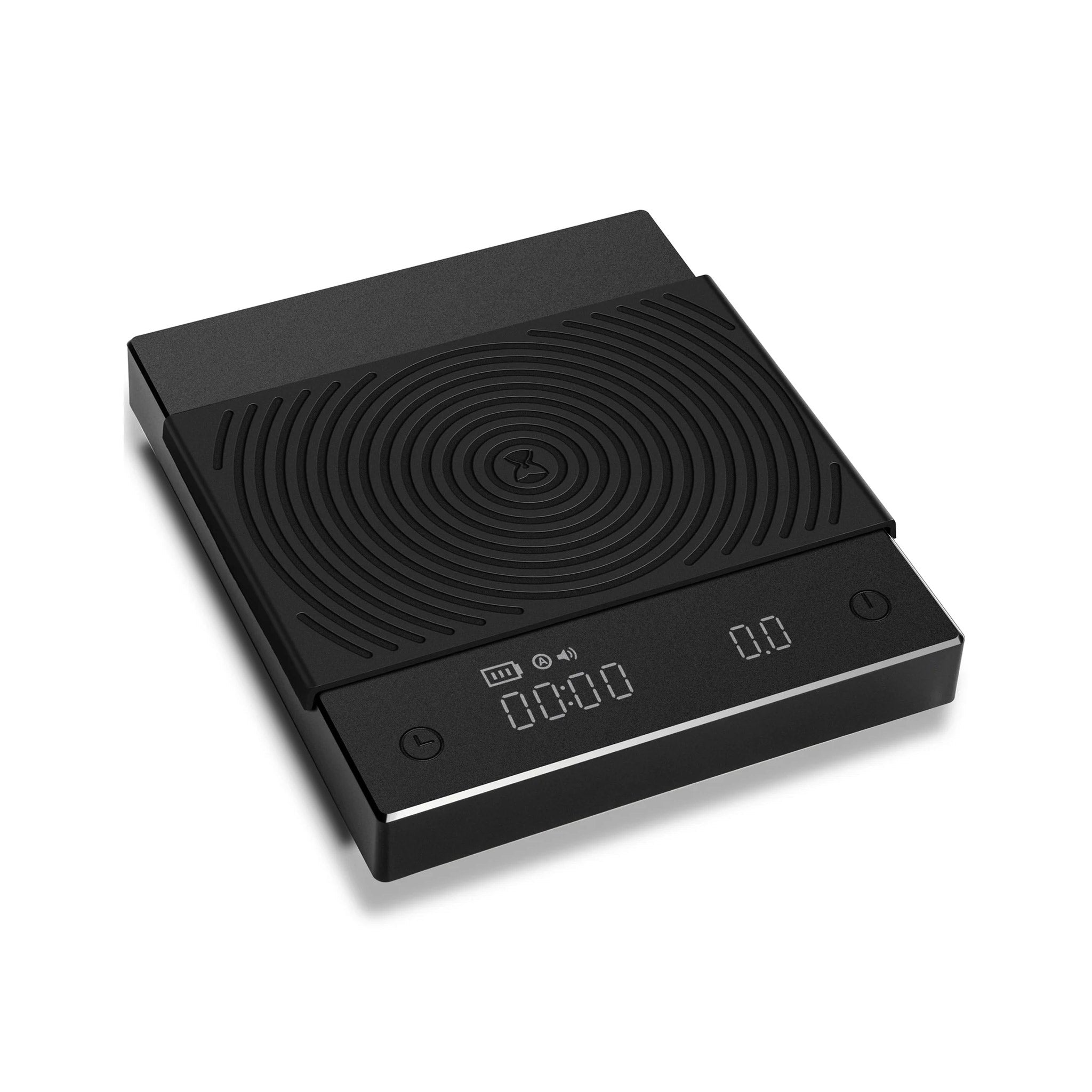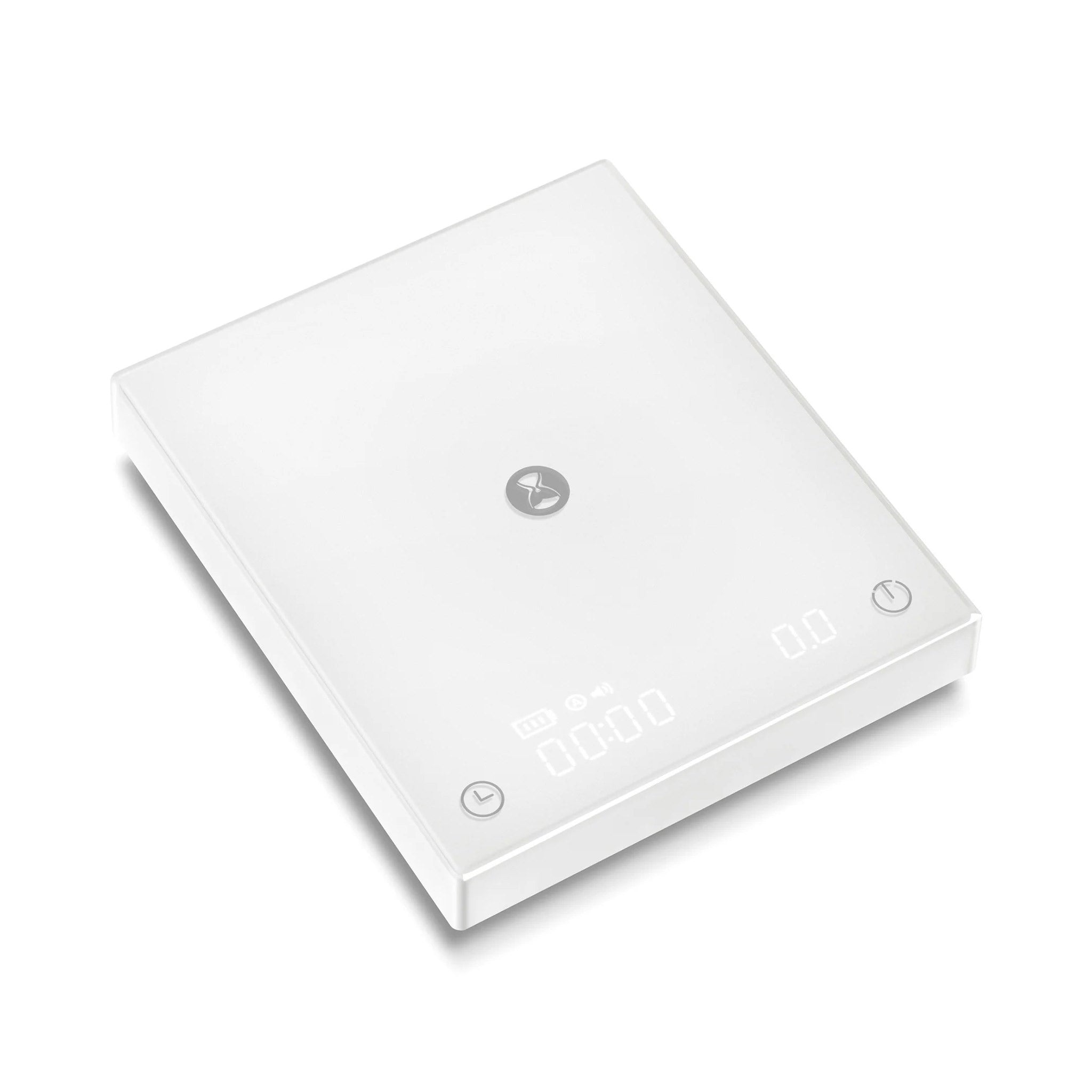 Black Mirror Plus+ Coffee Scale
---
The new release version upgrades the main chip so it's more efficient and stable. The measurement is more reliable and it responds faster. Increase entity switch to improve the power endurance during standby.
The right and left buttons have been added textured logos to avoid unintended triggering.
The upgraded scale can use for both espresso and brewing. Please make sure the width and length of the drip tray of your espresso machine is no shorter than 12.5cm and 14.5cm and there's at least 10cm between the bottom of your portafilter to the drip tray.
Toggleable Auto-off feature with physical on/off switch, 3 minutes in normal mode, 15 minutes in timer mode.
10 hours battery life, Li-ion rechargeable battery
USB-C Charging
Readability: 0.1g
Capacity: 2000g
Battery: 1600mAh
Measuring Units: oz, g
Dimensions: 152mm x 130mm x 26mm
Quick and precise: in terms of measurements, this coffee scale has a max weight of 2000 grams and can precisely measure in 0.1 gram intervals as soon as the sensor detects a minimum weight of 0.5 gram.
Timer for better experience: this digital espresso scale includes a built-in timer to help you follow and repeat your recipes accurately or experiment with different extraction times. There is also an automatic timing function that automatically starts when the scale senses a change in weight.
Quickly be recharged: this scale features a built-in lithium battery, which can last for up to 24 hours and recharged by the type c usb port. Additionally, it comes with both an auto power off function after 3 minutes of inactivity and a physical switch on the side to save battery life.
Sleek yet clear design: with few embellishments, the gram scale boasts a clean and modern design made with high quality acrylic, including an led display that's hidden from sight until the scale is in use. Plus a timer on the left while the tare button is located on the right to avoid accidentally touch.
Compact and lightweight: measuring 6 inches x 5.1 inches x 1 inches and weighing only 0.84 pounds, it's the ideal size to store in a bag or suitcase for traveling. And you can use it for pour over mostly, as well as some normal espresso machine.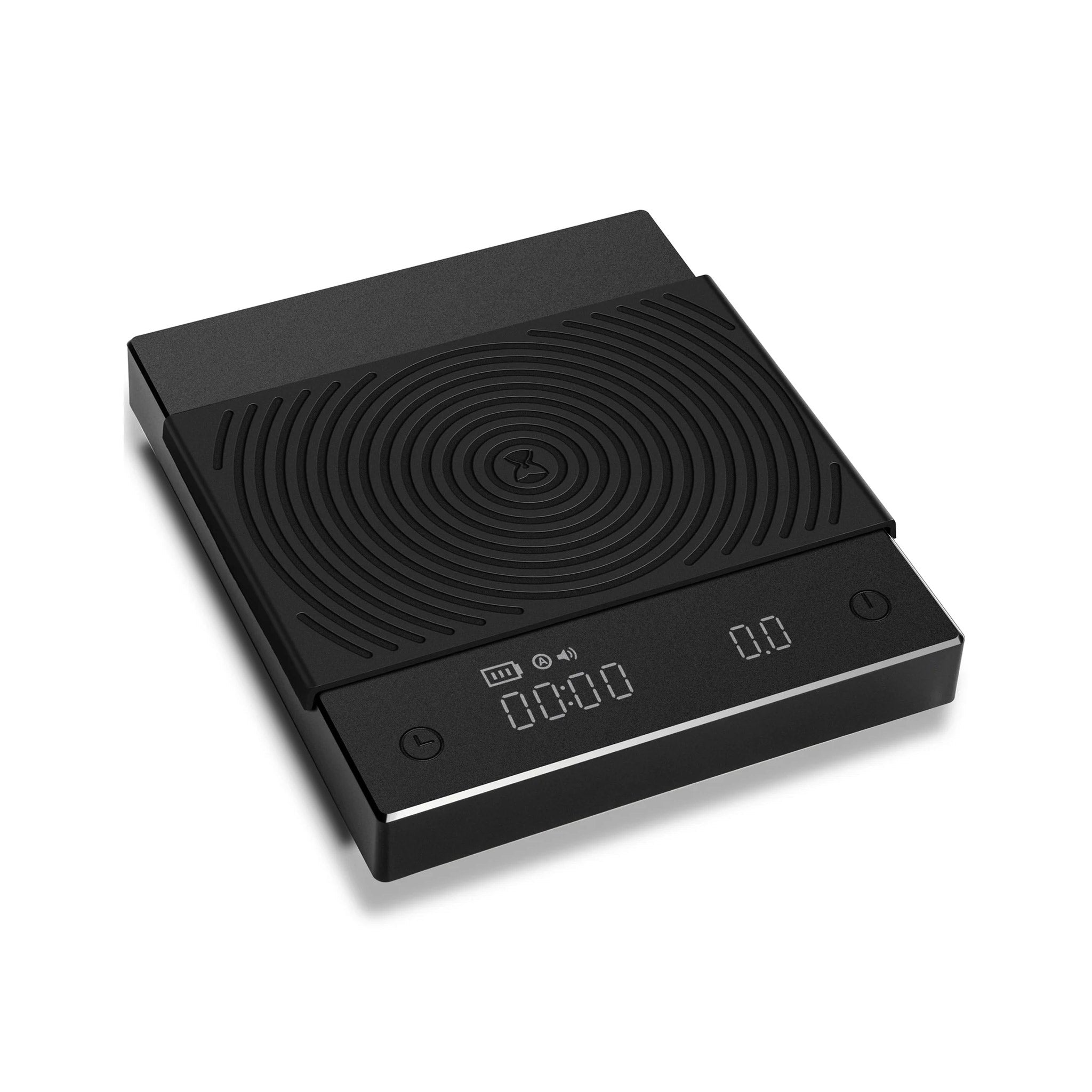 Black Mirror Plus+ Coffee Scale