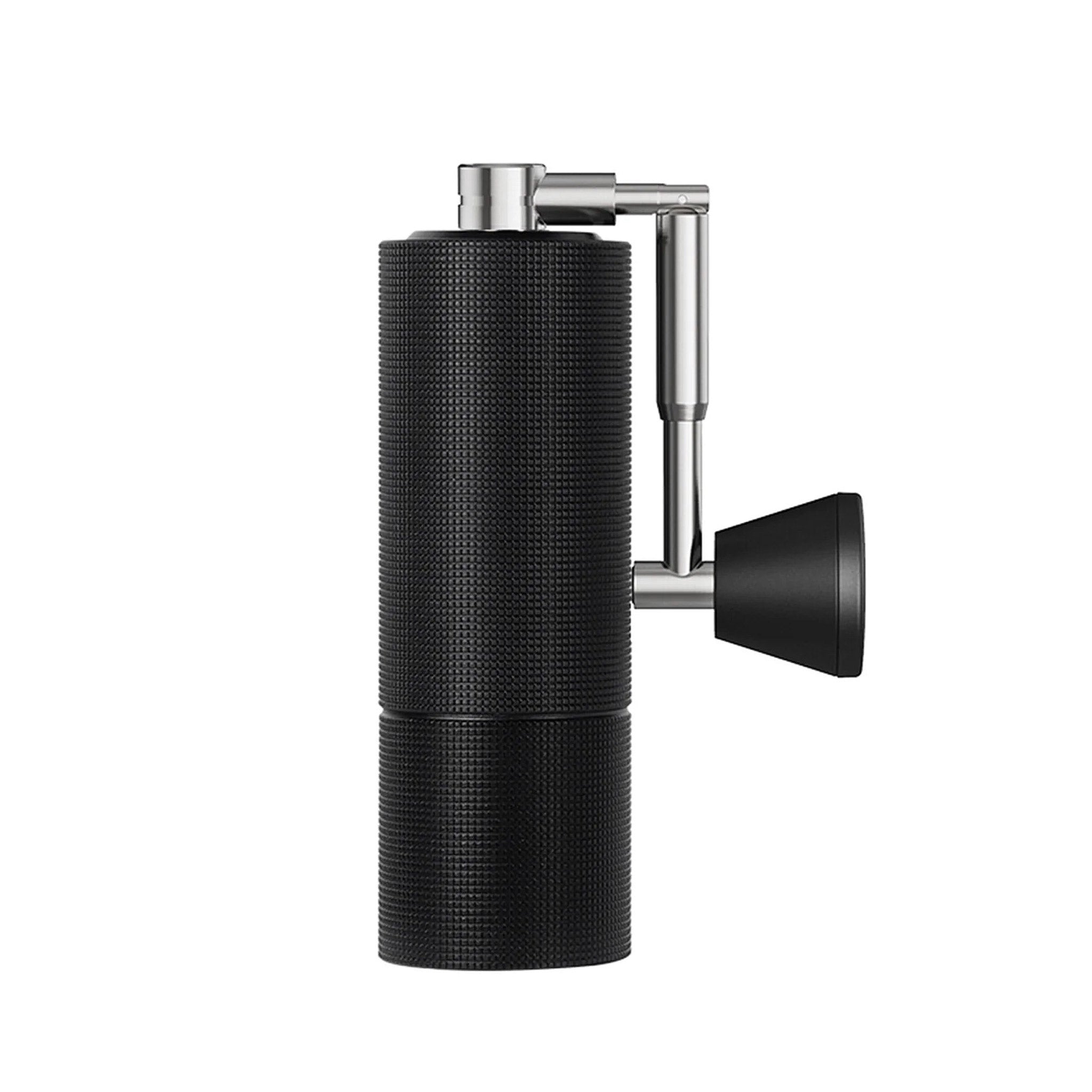 C3 PRO Hand Coffee Grinder
---
UPGRADED VERSION OF C2/C3: Share the same size but upgraded with new S2C steel burrs adopted from the Chestnut X in a smaller 38mm size, 2022 newly released TIMEMORE CHESTNUT C3 PRO has better-cutting performance, ensuring your coffee beans taste their best by consistently and swiftly ground.

FOLDABLE HANDLE: The PRO-series coffee grinder is designed with an unique patented spring-assisted handle, which when folded down against the body, prevents the grinder from being tipped over and makes it easy to store anywhere from your countertop to your suitcase.

STEPLESS GRINDING ADJUSTMENT: Easily rotate the dial according to your preference from finer to coarser settings in almost half of the steps than C2 (Espresso settings begin around 8 clicks backward from the start point); you can use this hand grinder for everything from espresso to pour over and French press.

INTEGRATED METAL BODY FOR LONGER LASTING: The aluminum alloy body makes Timemore grinder a great light coffee grinder for daily use, travel or camping. At the same time, durability is guaranteed by the stainless steel crank handle, driveshaft, and conical burrs. 

COMPACT BUT PRACTICAL: A perfect size and weight in just around a pound (473 g) to be easy to hold and carry, but still has a decent capacity of 20-25 grams, enough for preparing a cup or two in daily use.